Blackbirds of Broadway 1999 Tour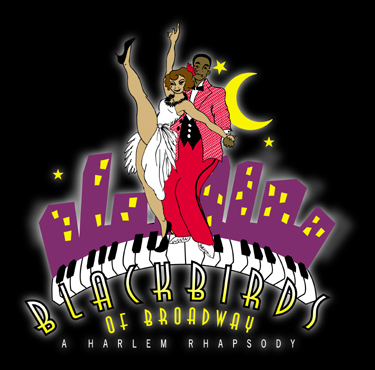 Students: Join me on the road with Blackbirds. Maybe you'd like to try this yourself someday!
Blackbirds of Broadway is an exciting new show that's on its second world tour and moving towards Broadway. This particular production is being underwritten by six different theatres across the US, and has gotten rave reviews thus far. Unlike musicals such as South Pacific or My Fair Lady, Blackbirds is a revue--an almost continuous stream of song and dance numbers. From the musician's perspective, revues are great because they rely more heavily on the music itself, and the quality of the music is thus kept at a very high standard. Blackbirds is particularly enjoyable because it is a jazz-oriented score written for a small combo. With only two horn players in the band, there is much opportunity for us to adjust the music to taste, or vary it from night to night. Terrific tunes to play, and jazz solos too. This would be a dream job for any player.
This also goes for the revue's small ensemble cast of seven people. All cast members in Blackbirds are featured performers and each gets plenty of solo space. The small size of the cast also helps to allow for some night-to-night variation, and this keeps the show fresh and the energy level high. I hope that you have a chance one day to see a production of this show.
Going on the road with a show like this is a great chance to do something a little different. This would've been the perfect job for a college student who needs a year off, or a hot high school graduate who wants to save a little money for college. I'll try and use this section of the website to share with you what it's like to perform with a show like this and live out of a suitcase. Get ready to tour...
(Note: This album is primarily for the education of band students, and is not an official site for Blackbirds of Broadway. No images of the performance and few images of the actors will appear. The Actors Equity Association frowns on unauthorized photography of actors in performance, and there are a number of good reasons for this. I hope that Blackbirds will soon have an official site of its own so that you can learn more about this terrific show.)
Back to Student/Teacher News Home Email Me