Overview of Music Activities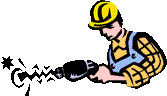 (Under Construction)

Preparing for Music in the Real World

When we talk about jamming, the first thing that comes to mind is some sort of rock, jazz, reggae or country band. Guys just getting together and playing music out of thin air. This can be confusing to those of us who were brought up playing band instruments with sheet music and a guy waving a stick at us. Unlike our school bands, pop bands generally have only one of each instrument, and each of those instruments has a very different role. Click here to investigate the structure of a pop band. For those of us who play band instruments, jamming can also include playing chamber music in small groups with no conductor. You've heard the terms--duets, trios, quartets, quintets, etc. Playing a duet is a great way to pick up some essential jamming skills. Only one other player is required, and there are lots of great duet books that you can work from. In fact, you don't even need the other player. You can tape yourself playing one part, and then play the other part along with the tape. This is a very productive activity for young players. Skills for those who aspire to JAM
Keeping Time - The first characteristic of a good band is that everyone starts and stops at the same time. Give top priority to keeping time. You must always know where you are in the music, even if you aren't playing. A good habit to form now is to keep time even when listening to music. Tap your foot, snap your fingers, move your toe inside your shoe. Keep time evenly with a down-up-down-up kind of motion that divides each beat in half and keeps it steady. Ask yourself if beats come in groups of 2 or 4, or maybe groups of 3. (Master Theory Lessons 8-12, 21-24, Classical Music for Dummies pp. 246-252)

Counting Rhythms - You must play rhythms accurately. Horns often work in sections of 2 or more players and you need to tight enough to sound like one person. For a good example of this, check out the Tower of Power horn section. (Master Theory lessons 9-14, 21-26, 36-42, Classical Music for Dummies pp.246-252)

Knowing (and using) your Major Scales - Scales are probably not your favorite thing to work on, but they are your best friend. They help you to finger your instrument faster, and they also help you to play by ear. Most songs from the Western Hemisphere are based on them, and as you learn to play by ear, you will use the major scale as a ruler to measure how the pitches move around in a song. (Master Theory lessons 47-50, Classical Music for Dummies pp.255-266, & the song Do-Re-Mi from The Sound of Music)
Playing By Ear - The majority of the world's musicians do what they do without the benefit of written music. Written music is simply a language that helps musicians communicate efficiently. You should be fluent in the reading and writing of music, but it's equally important to be able to figure out instrument parts for yourself. Many pop bands rehearse by simply playing a record and imitating what they hear.

Effective Listening - In the real world, your listening skills are just as important as your playing skills. When listening to music that involves your instrument, listen carefully to find out what things your instrument typically does in different styles of music. Listen to the roles of the other instruments also. When jamming, the role of your instrument in the ensemble determines what you will need to play.
Activities to get the juices flowing:
Learn to play a song by ear
Write down the notes of a song you play by ear
Play duets with yourself using a tape recorder (record one part and then play along)
Learn (memorize!) your major scales
Tap your foot lightly whenever listening to music
Sing along with the radio
These are only the most general suggestions, but they'll have to do for now. Faithfully done, they will provide a basis for good sight-reading, counting and jazz improvisation skills.
More coming soon...