My Private Students
Album Notes for Clarinet Sampler CD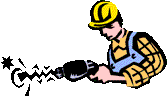 Under Construction
1. Solfegietto (C.P.E. Bach) performed by Eddie Daniels - Breathtaking speed! Eddie Daniels is a very unique player in his ability to give a fine classical performance and turn the same piece into a jazz masterpiece. Interestingly, Eddie had a tough time getting into clarinet playing. For years, his steady job was as a tenor saxophonist with the Thad Jones/Mel Lewis big band, and the bandleader was not a fan of the clarinet. But Eddie took a chance at a recording session, and played one of his solos on clarinet instead of sax. He got a favorable mention in Downbeat magazine for it, and the world became aware of a new master player. Eddie has a number of excellent CDs out there. This cut is taken from Breakthrough. Another favorite CD of mine is his tribute to Benny Goodman, called Benny Rides Again.
2. Let's Dance (C. M. von Weber) performed by Benny Goodman - Adapted from Weber's Invitation to the Dance, this was the theme song of Benny Goodman's big band dating back to their debut on the Let's Dance radio show. This is a very famous solo with a particularly high arpeggio content. See if you recognize some of the arpeggios that you've learned with your scale skills, and see if you can figure out some of the others.
3. Avalon performed by the Benny Goodman Quartet - This catchy tune is recorded by jazz's first chamber group, the Benny Goodman Quartet. Players include pianist Teddy Wilson (bandleader for the early Billie Holiday records), Lionel Hampton (who had a famous big band of his own) and Gene Krupa, the Chicago drummer who gave the Goodman band it's drive. This piece divides into three distinct parts. First, the statement of the melody. (this is a pretty easy one to pick up on your own. For clarinets, it's in the key of F) After this, come a series of solos including a fine one by Benny. Finally, a cleverly constructed outchorus featuring the clarinet and vibraphone.
4. King Porter Stomp (Jelly Roll Morton) performed by Benny Goodman - This was one of the great Fletcher Henderson arrangements that put the Goodman band on the map. In addition to some fine soloing by Benny, there is outstanding trumpet work by Benny Berrigan, and a trombone solo worth checking out as well.
5. Adagio for Strings (Samuel Barber) performed by Richard Stoltzman and the Kalman Opperman Clarinet Choir - Richard Stoltzman is probably the most famous classical clarinetist in the world today. He has a number of successful albums that criss-cross both the Classical and New Age categories. This particular cut comes from his CD entitled Dreams. He also has an outstanding Christmas CD called Hark! Like flutist James Galway, Stoltzman has not limited himself to the instrument's standard repertoire, even though he has recorded most of the major works. He has adapted and arranged a number of pieces for use by the clarinet, resulting in an expanded repertoire and a much more modern image. Stoltzman is also a fine jazz player and crosses styles extremely well.
6. Jazz Me Blues (Unknown) performed by the Dukes of Dixieland with Tim Laughlin on clarinet - Before the saxophone became the symbol of jazz, the clarinet was a very important instrument in jazz bands. This cut aptly demonstrates the kind of role that the clarinet plays in an ensemble, and the kinds of solos you might hear it take. The title of this song is interesting, because it isn't blues at all. The chord changes on the trio, in fact, resemble of those of Sweet Georgia Brown. But no matter how you slice it, traditional New Orleans jazz is a terrific showcase for a good clarinet player.
7. Chelsea Bridge (Billy Strayhorn) performed by Eddie Daniels with the Trio de Clarone - German clarinet star Sabine Meyer operates the Trio de Clarone with her husband and brother, who are also fine clarinetists. They do all sorts of pieces for clarinets and basset horns, but for this album they invited jazz clarinetist Eddie Daniels to join them in the studio, along with one other clarinetist from Italy. The resulting CD is called Blues for Sabine, and it has some fascinating chamber music to offer. This cut is one from the Duke Ellington band. For those of you who are doing group activities on clarinet, it provides a good luck at how you can make some fine jazz with just a group of clarinet players, and no rhythm section.
8. Freilachs (Unknown) performed by David Tarras with the Lou Lockett Orchestra - Klezmer music has made a great comeback since the 1970's. It's a Jewish dance music that originates in eastern Europe, but carries influences from all over the world. David Tarras was one of the great American Klezmer stylists, and makes fascinating listening on this fast-moving Freilach. Jewish clarinetists also made their mark on jazz, with Benny Goodman and Artie Shaw at the top of the list. Benny Goodman, in fact, recorded several things inAcorporating this style. The most famous would be Bei Mir Bist Du Schon. The fast moving center section that trumpeter Ziggy Elman plays on And the Angels Sing, is also a freilach--similar in style to this cut.The clarient has always had a heavy role in this music, and it bears further investigation. Click here for my Klezmer page.
9. Adagio from Clarinet Concerto K.622 (Mozart) performed by Jacques Lancelot - Considered by many to be the greatest concerto ever written for a wind instrument, the Mozart Concerto is one of the most exquisite pieces in the clarinet repertoire. Written near the end of Mozart's life, this piece was inspired by the playing of a particular Vienna clarinetist, Anton Stadler. Moving along at a stately speed of 42 beats per minute, this piece is remarkably emotional, and still allows a little technical showing off. Many high school players use this as their Grade V solo when applying for honors band.
10. Sta Saloma (trad. Greek) performed by Jim Stoyanoff - I know next to nothing about Greek music, but it has a strong clarinet tradition and I'd like to find out more. This piece was taken from Jim Stoyanoff's CD, A Return to Our Roots. You should be able to find it in the 'International' or 'World Music' sections of most large record stores. Notice the eastern-sounding scales, and the embellishments in the playing. This music has some common roots with Klezmer.
11. Uber'n Lauchenweg (Unknown) performed by Tiroler Kirchtagmusig - This is a typical piece that you would hear being played by the German band at Busch Gardens, or at some Octoberfest Celebration. The type of piece is a Landler--a traditional Austrian dance slightly slower than the waltz. I don't know much about the band, because I purchased the CD in Bad Reichenhall, Germany from a music store where very little English was spoken. I also bought a folio of arrangements from the same CD. Check out this music, it's simple and fun. It's also the biggest source of paying gigs for clarinetists who don't double on saxophone.
12. Rudi Polka (Unknown) performed by Tiroler Kirchtagmusig - This is not your typical polka, since the offbeats are played with a bit of a lilt. This may be because the performing group hails from the Austrian province of Tirol. Tirol actually spills across the borders with Switzerland and Italy, and I think I hear some Italian influence in the rhythm. Even so, a very typical small European band.Generally 2 flugelhorns, 1 or 2 clarinets, a tenorhorn (in the US, we call it a baritone horn) possibly a trombone and a tuba. Rhythm instruments vary in these groups, but there are usually drums, accordion and maybe a guitar.
13. Siciliano (J. S. Bach) performed by Eddie Daniels - A more mellow offering by Eddie Daniels. This cut starts with a straight statement of the original piece, and then a brief string interlude brings the transformation of the piece into a soaring jazz ballad. Those of you who have the Master Solos (Intermediate Level) have this piece in your book--in the same key, I believe. May this will inspire you to give it a try.
14. Two Funky People (Al Cohn) performed by Al Cohn and Zoot Sims - Zoot and Al are a famous team of tenor saxophonists who first played together in Woody Herman's big band. Both are disciples of Lester Young, and it really shows in their clarinet playing. This is the only example that I can find of either of these gentlemen playing clarinet, but I hope that you enjoy it as much as I do. I first heard it being played as a station break tune on NPR's Morning Edition. I listen to a tune like this and wonder how anybody could not want to play the clarinet.
15. Quintet in B Minor - 1st Movement (Brahms) performed by Gervase De Peyer with the Melos Ensemble - This piece has it all. Fiery Gypsy violins, a truly soaring clarinet, and some truly eloquent viola and cello. Classical Music for Dummies lists it as one of the top 10 chamber music pieces that anyone should have in their record collection. Performing the piece is my favorite classical clarinetist, Gervase De Peyer. He is a very free-spirited and uninhibited player, and fantastic technique. Plus, he is one of the few classical players who makes truly tasteful use of vibrato. Just sit back, turn off the lights, and let this piece take you on a rollercoaster ride through some serious music.
16. I Want A Little Girl (Unk.) performed by Lester Young and the Kansas City Six - Lester Young was one of the greatest tenor sax players in jazz, and is considered to be a grandfather to styles like Cool Jazz and BeBop. He had an incredible feel for his instruments, and we are lucky that he also played the clarinet. Played so well, in fact, that Benny Goodman made him a gift of his own clarinet. When the Count Basie band recorded Blue and Sentimental with Lester Youngs unforgettable clarinet solo, the sound was so terrific that a session was set up to put Young on clarinet in a more modern, laid-back New Orleans format. This track gives us not only some fine solo playing, but a really good look at tasteful ensemble playing in a small, impromptu jazz group. Listen how Lester plays his group role. No clarinet ever felt so good!
Back to CD Sampler Page Back to My Private Students Home Email Me