Musician Profiles > Celebrities
Hal Linden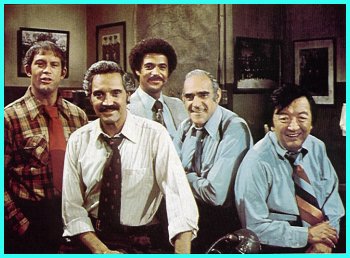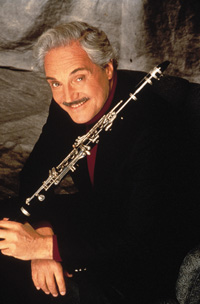 Those of you who watch Nick At Nite, and TV Land will probably recognize Hal Linden as the star of the long running TV sitcom Barney Miller. The show was highly successful, and it continues in syndication today. Linden went on to a distinguished career on Broadway as an actor and singer. Linden is one of many successful entertainers who started their careers as professional musicians.
I first became aware of this, when Barney Miller was at the height of its popularity, and Linden was a frequent guest on the TV talk shows. I first saw him play clarinet during an appearance on the the Merv Griffin* show, when he sat in with Griffin's house band, the Mort Lindsey Orchestra. He sounded fantastic. As a result of his celebrity, he made a number of similar talk show appearances, and today can be found doing pops concerts with symphony orchestras around the country.
Linden started his career as a clarinet player, and also worked as a singer with big band names like Sammy Kaye, Boyd Raeburn, and Bobby Sherwood. He was also a member of the US Army Band. According to a bio that I found on the internet, his career as an Army musician exposed him to things that got him interested in acting. It appears to suit him well. He has won both Emmy and Tony awards. He is also a fine saxophonist.
Barney Miller TV Show - (check out the catchy theme music...a classic for electric bass players everywhere!)
Ad for Hal Linden with the Oregon Symphony Orchestra
Hal Linden Biography on Bramson Website
Hal Linden music blurb in the City Paper
Back to Musician Profiles Back to 'Clarinets Are Cool' Home Email Me