Profiles of Musicians That You Should Know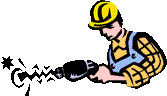 (UNDER CONSTRUCTION)
This section will contain profiles of musicians that students should know about. Some are famous, some are just like you and me, and some are even fictional! Browse at your leisure, and learn what they have to teach you.
GREAT MASTERS (My personal faves)
Lester Young
Cannonball Adderley
Oliver Nelson
Yusef Lateef
EVERYDAY PEOPLE
Apache Flutist from McKenny, VA (the total do-it-yourselfer)
George Cramer (second-hand music student--and my grandpa!)
FICTIONAL CHARACTERS
Lisa Simpson (my personal hero)
Star Trek's Shipload of 24th Century Musicians (Thank you, Star Trek TNG)
CELEBRITIES
Michael J. Fox (guitar)
Hal Linden (clarinet/sax)
Woody Allen (clarinet)
Peter Graves (clarinet)
Carol Burnett (flute)
Calista Flockhart (flute)
Kirk Douglas (banjo)
Celebrities Who Started out as Musicians: (please email me with the names of others)
Roy Rogers and Dale Evans (vocals, guitar, piano) - The "King of the Cowboys" and the "Queen of the West" found themselves in the movies only after highly successful careers as singers and musicians. Along with Roy's old band The Sons of the Pioneers, and sidekicks like Gabby Hayes, Smiley Burnette and Pat Brady, they formed one of the most successful teams of entertainers in movie history.

Merv Griffin (singer) - A long-time talk show host, and producer. He conceived and produced Wheel of Fortune. Merv started his career as a singer with Freddie Martin's big band. He is also a fine pianist.

Quincy Jones (trumpet, composer) - One of the most important producers in the music industry, and a highly respected one in the television industry. He started out as a trumpet player in Lionel Hampton's big band.

Hal Linden (clarinet, saxophone, singer) - Star of the TV sitcom Barney Miller, and Tony award winning stage actor. Began his career as a clarinetist, and was a singer with big bands including Sammy Kaye and Boyd Raeburn. Became interested in acting via exposure to the theatre as an Army musician.

Billy Bob Thornton (drums, vocals) - Long before he was Hollywood's redneck genius, Thornton was a musician in his native Arkansas. His last gig, according to a recent New York Times article, was in a band called Tres Hombres opening for Humble Pie. He also worked as a roadie for a sound company used by Pure Prarie League and the Nitty Gritty Dirt Band. After a long apprenticeship in Hollywood, he struck paydirt as the writer, director and star of Sling Blade. He's now wealthy, in demand, and married to Angelina Jolie. He released a new CD, entitled "Private Radio" in 2001.

Paula Zahn (cello) - News personality currently on Fox Network. Went through Stephens College on a cello scholarship.

Fred MacMurray (saxophone) - Star of TV series My Three Sons, and numerous movies. Began career as a saxophonist in travelling vaudeville bands in the 1920's. His father was a professional violinist.

Werner Klemperer (piano) - The Emmy-winning "Colonel Klink" of Hogans Heroes fame. The son of conductor Otto Klemperer, he was trained as a concert pianist, but turned instead to acting. A remarkable man who fled the Nazis as a teenager, and made a brilliant career portraying them on stage and screen.

Conrad Janis (trombone) - Most famous for his portrayal of Mindy's father on the TV show "Mork and Mindy", Janis doubled as a working trombonist between acting jobs in the 1950's. He kept active throughout his life as leader of the Beverly Hills Unlimited Jazz Band.

Ken Curtis (vocals) - Gunsmoke's Festus Hagen (the mule-riding deputy with the mile-wide twang) was actually a member of the Tommy Dorsey and Shep Fields big bands and was later with The Sons of the Pioneers. In the John Wayne movie Rio Grande, Curtis sings lead with SOTP on "I'll Take You Home Again, Kathleen." Ken had a more integral role with John Wayne in "The Searchers" (also as a member of SOTP), and went on to star in several western movies as well.

Smiley Burnett (musician/composer) - You may have seen him on TV's "Petticoat Junction" or "Green Acres" playing Charlie, the engineer of the Cannonball. But Smiley Burnett got his start writing songs for cowboy star Gene Autry and this led to co-starring roles in many of Autry's movies and Roy Rogers' as well. Burnette is credited with creating the role of the comical sidekick that would make stars of Gabby Hayes, Pat Buttram, Andy Devine, and so many others. One of his most famous songs is the beautiful ballad, "Riding Down the Canyon."

Hank Patterson (piano) - Most famous for his role as Fred Ziffel on TV's "Green Acres", Patterson got his start as a pianist in Vaudeville shows.