Jam School: The Music Activity Pages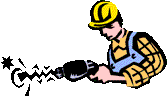 (under construction)
So, you want to jam.
We're glad you're here.
Jamming involves a lot of things. It could mean playing in a jazz or rock band, it could mean playing some classical music in a chamber group, or writing your own arrangement and getting some people together to play it.
What it really boils down to is YOUR ABILITY TO PLAY MUSIC INDEPENDENTLY. That means a solid sound, good counting and sight-reading skills, and the ability to play by ear with no written music if necessary.
This is not a course that you just go through and become an instant expert. Successful musicians learn this stuff on their own, and that's what you'll do. You can do it with any instrument at any age.
What I present here are some starting points for your exploration. Each activity should be done again and again (with different songs) so that you get better and faster at doing it. Do it every day. One day you'll wake up a seasoned expert.