Allen's Master Theory Help & Hints

(click image for Master Theory's Publisher)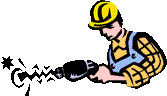 Under Construction
This section is dedicated to providing online support for the Master Theory Workbook by Charles S. Peters and Paul Yoder. My private music students work in Books 1, 2 and 3 which contain lessons 1-90. Feel free to use any resources here to help you with your work in the terrific basic book.
This area is not a Music Theory course in and of itself, and it is not intended to be. For years, I've wanted to see a computer program teaching theory, but now I am more in favor of using the book instead. Students learn better from doing the exercises by hand, and they learn to write legible music in the process. They get more actual practice and are more deeply involved if they do it in the book. They also have something to show for it--at handbook on basic musicianship that they have essentially written themselves. Besides, musicians rarely have full computer capability on the job. Their brains need to fill the computer functions and their fingers and pencils must function as the printer. Their ears and instruments must provide the playback capability.
This area is a place where students can get some extra help and hints. We'll try to address awkwardly worded questions, common student pitfalls, and provide sounds to go with some of the written examples in the book. Even some drills to get you used to counting and hearing the way you should. Come on in!
TECHNICAL NOTE: All of the illustrations that you access via hyperlinks in these lessons have been done in Noteworthy Composer. You will need either this program (shareware) or Noteworthy Reader (freeware) in order to view them. If you need to download and configure these programs, visit the Jam School Noteworthy Composer page. It has links to download either program and to configure Netscape to launch it from a hyperlink.
Master Theory Book 1
Master Theory Book 2
Master Theory Book 3